Abrolhos Octopus |
Unique to Western Australia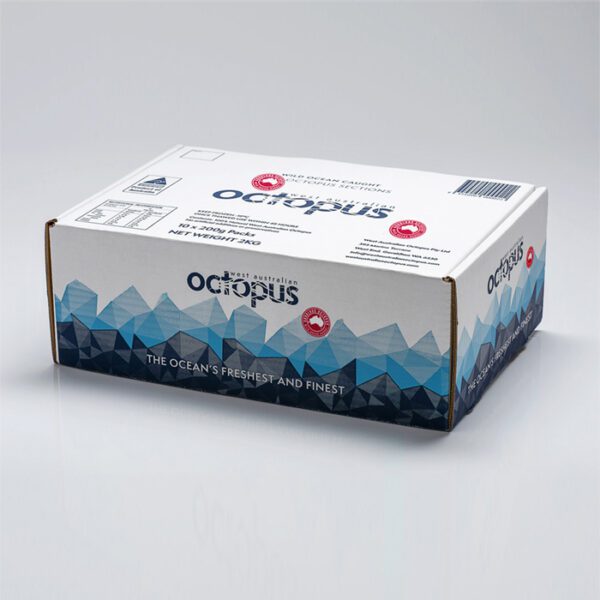 ABOUT US – WEST AUSTRALIAN OCTOPUS
ESTABLISHED 2018
Based in the small fishing town of Geraldton, over 400kms north of Perth, West Australian Octopus is the only large scale vertically integrated octopus fishing company in Australia. Since beginning fishing in 2018, our core product, Abrolhos Octopus, has quickly gained attention and appreciation from chefs around Australia and the world. That's because, to bring you our highly sought-after Abrolhos Octopus, we have our own licences, our own vessels and our own state-of-the-art processing facilities on the harbour's edge. This allows us to be in complete control from start to finish. The time between being caught and packed is kept to a minimum, ensuring freshness and quality are always at the highest standard.
OUR FLEET
We run our very own fleet of newly fitted, high tech, twin-engined fishing vessels, skippered by some of the best and most experienced fishermen in Western Australia. Giving us a range from shallow coastal areas to 80kms offshore around the Abrolhos Islands.
OUR PROCESSING FACILITIES
Just a few metres from the edge of the fishing harbour in Geraldton, we've recently acquired and refitted the largest dedicated processing facility of its kind in Australia. With high capacity live holding tanks, large scale cooking operations and high capacity freezing and storage facilities, the ocean's freshest and finest tasting octopus is ready to be shipped the world over.
If you have any questions, please get in touch