1KG RAW VACUUM PACKED FROZEN OCTOPUS TENTACLES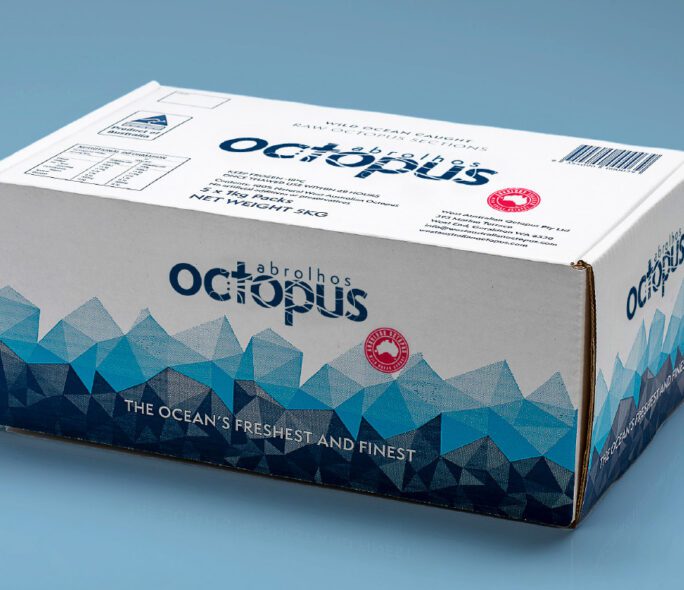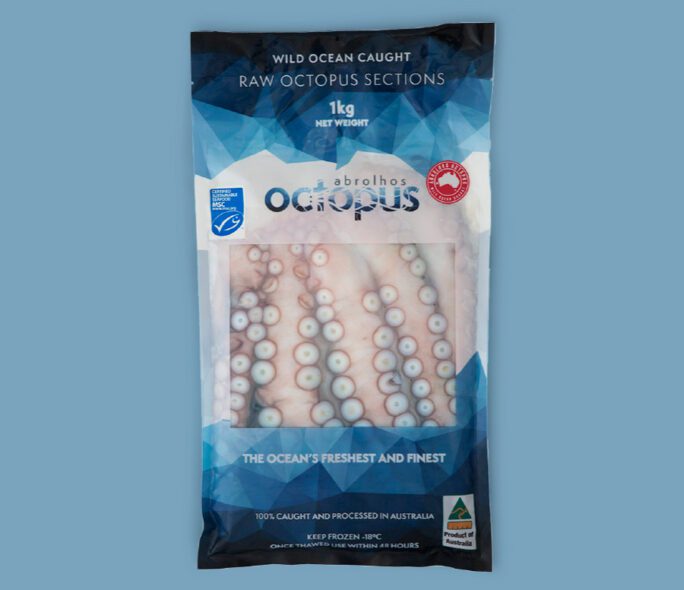 1kg frozen raw octopus tentacles. Available in a 5kg carton containing 5 x 1kg packs.
300G COOKED VACUUM PACKED FROZEN OCTOPUS TENTACLES & MEDALLIONS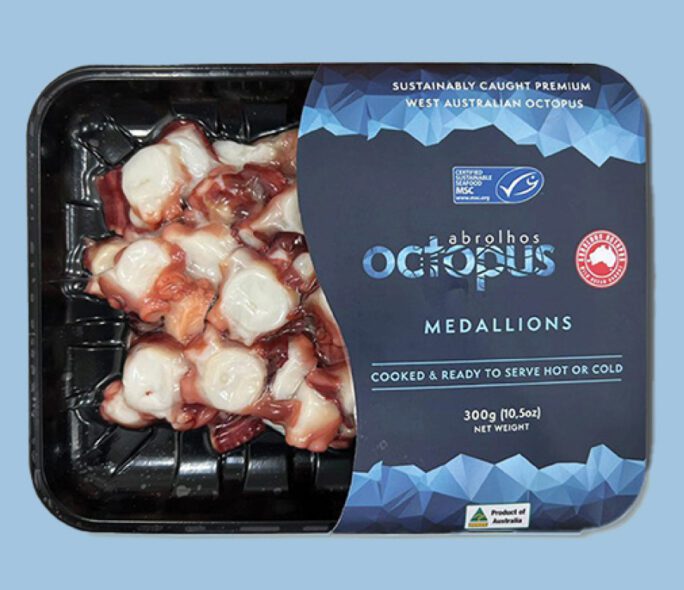 300g cooked and frozen octopus tentacles and medallions.
Tentacles available in a 6kg carton containing 20 x 300g packs.
Medallions available in a 9kg carton containing 30 x 300g packs.
15kg BULK PACK FROZEN OCTOPUS TENTACLES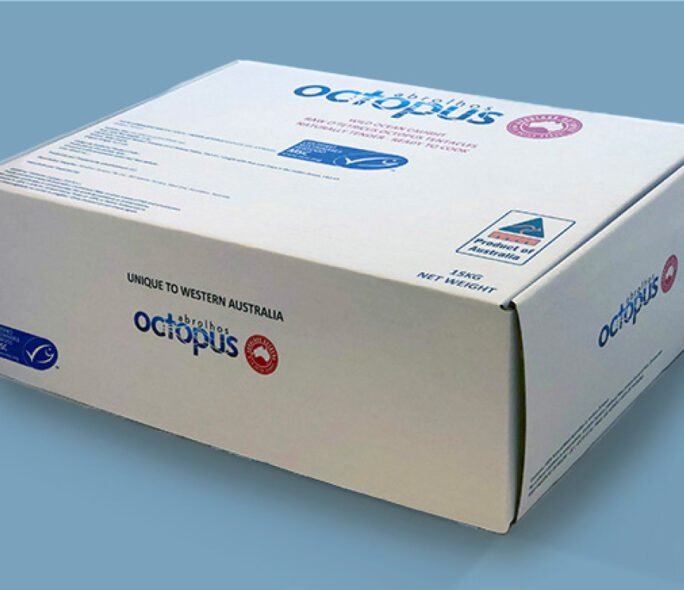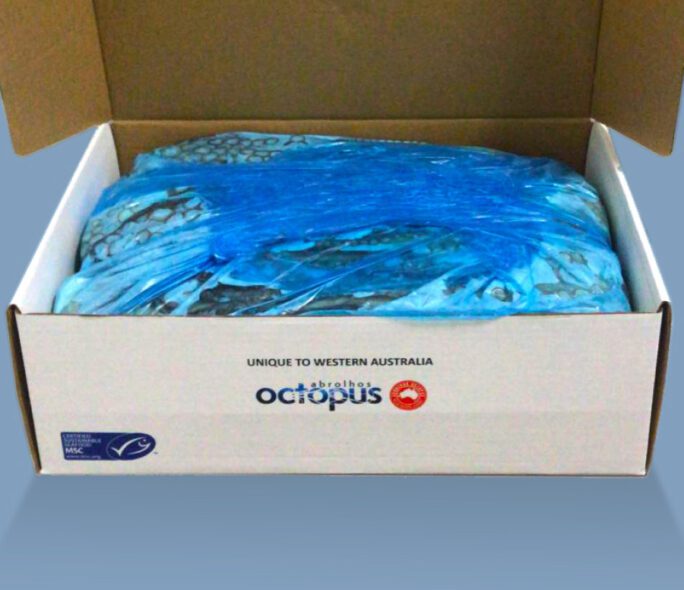 Graded – Headless – Blast Frozen Block
To ensure the highest standards of quality, freshness and taste, our catch from the Abrolhos Islands is prepared, packed and frozen just a stone's throw from the water's edge at our newly completed premises. And because it's naturally tender, there's no need to tenderise our Abrolhos Octopus before cooking.
Fresh raw Western Rock Octopus tentacles are frozen and vacuum packed in two sizes for wholesalers and retailers, and can be shipped worldwide. Our minimum order is one pallet, however, smaller quantities are available via our local distributors. Please contact us for more information about our wholesale octopus price.
Abrolhos Octopus is now also available cooked and ready to effortlessly turn into chef-quality dishes, available in 300g vacuum packs of medallions or tentacles – ready to be shipped worldwide.
---
These are our core products. We're always developing new product lines and we'd be happy to talk about any products that can meet your needs, like marinated, whole, bulk or even by-products.